We provide a free breakfast ticket and door prize eleigibility to all volunteers.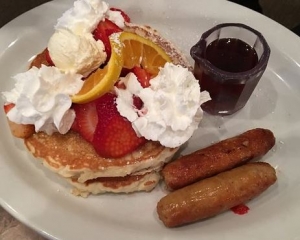 Kamloops Paddlewheelers Lions Club Breakfast
If you are able to provide a friend or family member as a volunteer on the day of the event please let us know. There are a number of positions available; Traffic Control; Sweep Cyclists and Water Station attendants. Those under 16 years of age are welcome to sign up to help out at a water station.