Job Alert - UBC Lead Endurance Coach & Operations Manager
Posted 3 years ago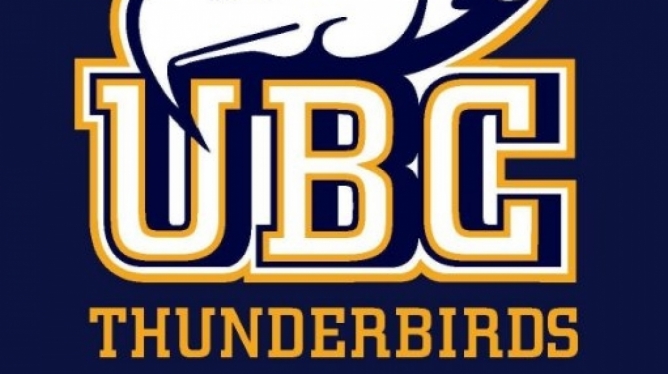 Position: Lead Endurance Coach & Operations Manager (Track and Field Athletics)
Post Date: May 18, 2019
Application Deadline: June 15, 2019
Position Type: Full time salary with benefits, Assistant Coach salary grade
Resume and cover letter to: laurier.primeau@ubc.ca
The University of British Columbia Track and Field and Cross Country Teams have a long- standing tradition of both collegiate and international excellence, having put 7 alumni on the 2016 Olympic Team.
As the Lead Endurance Coach your function will be to develop Endurance athletes towards the program targets for winning NAIA Championships and qualifying athletes for the World Championships and Olympic Games. As the Operations Manager your responsibility will be to entrepreneurially support and lead on agreed-upon business activities, oversight of facilities and equipment, athlete compliance, and travel arrangements.
WORK PERFORMED
Under the direction of the Head Coach, assists in the recruitment of student-athletes in accordance with U-Sport/NAIA regulations.
Develops and delivers the Endurance (Track and Cross Country) training programs
In accordance with the Head Coach, contributes to the development and on-going review of Endurance program strategy
In accordance with the Head Coach, participates in professional development activities to reach or maintain a world-class level of coaching competency
Liaise with the Integrated Support team (S&C, Nutrition, Analytics, Physio)
As Operations Manager, responsibilities shall include:

Leadingonselectedandagreed-uponprogrambusinessactivities
Organization, upkeep and replacement of Track and Field equipment
In support and in liaison with facilities staff, maintenance of the facility
Coordination of competition and training camp travel
Booking athlete meet entries
Together with the Head Coach, ensuring the compliance of all athletes
Other responsibilities as agreed by the Head Coach
The successful candidate will be able to articulate an athlete-centered, coach driven model and will adhere to the expectations of conduct held by Coaches of Canada. Further, the candidate will have a strong understanding of, and ability to implement both the 'what to coach' – training parameters, technical models, integrated ancillary inputs, recovery modalities, injury prevention techniques; and the 'how to coach' – catering to and delivering on the required interpersonal communication skills that are unique to each athlete. The ability to express an entrepreneurial approach to the business of track and field athletics will be considered a strong asset, as will be a demonstration of the importance of on-going, life-long learning for coaches.
CONSEQUENCE OF ERROR
This position represents the UBC Track and Field and Cross Country Program, the students and the University. Incorrect decisions / judgment will directly affect the Department and UBC's reputation within the community at large. The UBC Track and Field and Cross Country program must be managed with the utmost of integrity so as to positively impact not only the University but also the alumni who are associated with the program.
SUPERVISION RECEIVED
Reports directly to the Head Coach, Track and Field on a daily basis and is ultimately responsible to the Director of Athletics.
SUPERVISION GIVEN
Part-time coaching staff, student-athletes and student trainers, where applicable.
QUALIFICATIONS
Bachelor's degree required.
Minimum coaching certification: NCCP Level II
Coaching experience, preferably at the University or National level, or equivalent.
Excellent leadership skills and ability to recruit.
Ability to communicate effectively and efficiently.
Strong organizational, administrative and computer skills.
A proven record of integrity, high principles, and a demonstrated skill in developing/motivating student-athletes both academically and athletically.
A pleasant personality together with a positive attitude is essential.
Knowledge of U-Sport/NAIA eligibility and recruiting rules and regulations, as well as rules of the game.
Knowledge of the academic system at the University.
Strong interpersonal and communication skills and the ability to work effectively with a wide range of constituencies in a diverse community, including the Track and Field community.
Ability to foster a cooperative work environment with members of the Department and other units within the University.
Equity and diversity are essential to academic excellence. An open and diverse community fosters the inclusion of voices that have been underrepresented or discouraged. We encourage applications from members of groups that have been marginalized on any grounds enumerated under the B.C. Human Rights Code, including sex, sexual orientation, gender identity or expression, racialization, disability, political belief, religion, marital or family status, age, and/or status as a First Nation, Metis, Inuit, or Indigenous person.
All qualified candidates are encouraged to apply; however, Canadians and permanent residents will be given priority.
User

Comments
Anonymous

---

Posts: 57354

Insider said 3 years ago

This has Mark Bomba written all over it! Re-Unite the gang!

#BOMBASQUAD

Quote comment

Anonymous

---

Posts: 57354

another insider said 3 years ago

This has Brant Stachel written all over it.

Quote comment

Anonymous

---

Posts: 57354

Anonymous said 3 years ago

This has Guy Schultz written all over it.

Quote comment

Anonymous

---

Posts: 57354

Actually said 3 years ago

This has Lead Endurance Coach written all over it

Quote comment

Anonymous

---

Posts: 57354

WEKNOWWHOYOUARE said 3 years ago

Quoting: another insider
"This has Brant Stachel written all over it."

OK STEVE!

Quote comment

Anonymous

---

Posts: 57354

KMaser said 3 years ago

Mark Bomba - Right guy for the job.

Quote comment

User since:
Sep 25th, 2013

---

Posts: 2707

Oldster said 3 years ago

Quoting: WEKNOWWHOYOUARE
"OK STEVE!"

Um, why would I want to lose Brant down here in K-town?

Quote comment

Anonymous

---

Posts: 57354

What?? said 3 years ago

Bomba is a teacher no way he gives up his pension and higher pay for this job.

Quote comment

Anonymous

---

Posts: 57354

Anonymous said 3 years ago

Quoting: What??
"Bomba is a teacher no way he gives up his pension and higher pay for this job."

It would be a huge drop in pay for Mark. Lynn Kanuka would be a great choice but for her it would be a pay cut too and she's Head Coach material.

Quote comment

Anonymous

---

Posts: 57354

Anonymous said 3 years ago

Hillary Stellingwerff? Maybe she's getting bored of waiting for Fougner to retire.

Quote comment

Anonymous

---

Posts: 57354

What??? said 3 years ago

Quoting: Anonymous
"Hillary Stellingwerff? Maybe she's getting bored of waiting for Fougner to retire."

Why would she leave? Trent is not moving to Vancouver from his job!

Quote comment

Anonymous

---

Posts: 57354

Anonymous said 3 years ago

Malindi Elmore would be at the top of my list if I was UBC.

Quote comment

Anonymous

---

Posts: 57354

Anonymous said 3 years ago

Go for it Steve Weiler!

Quote comment

Anonymous

---

Posts: 57354

Anonymous said 3 years ago

What's the pay? I bet it's under $40k per annum in other words it's not a livable wage in

Fulltime? Wasn't the previous coach a fulltime teacher?

Quote comment

User since:
Jun 9th, 2011

---

Posts: 279

Master2B said 3 years ago

Quoting: Anonymous
"Malindi Elmore would be at the top of my list if I was UBC."

Don't think her and Graham would move from Kelowna, just sayin'.

Quote comment

Anonymous

---

Posts: 57354
Anonymous

---

Posts: 57354

Anonymous said 3 years ago

Likely going to appeal to a local. Requirement of a level 2 coach eliminates a recent graduate.

Besnik Mecce from VOC has produced great middle distance runners. He might be the man for the job..

Quote comment

Anonymous

---

Posts: 57354

truthbringer said 3 years ago

Quoting: Anonymous
"Likely going to appeal to a local. Requirement of a level 2 coach eliminates a recent graduate.

Besnik Mecce from VOC has produced great middle distance runners. He might be the man for the job.."

Love Besnik,

But no.

Quote comment

Anonymous

---

Posts: 57354

Thinking out loud said 3 years ago

It looks like Laurier wants someone with building skills who already knows recruiting and how to work with university age athletes. I imagine he will have a national search and pull someone who has had success at the university level previously. Being from Ontario and seeing what Brant has done with Queen's the last few years and the Physi-Kult high school group I would have to think he would be in the mix. Didn't he own a restaurant a few years ago? Would this job be enough to pull him away from Queen's and Kingston? He comments on here sometimes I wonder what his silence on this topic means?

Quote comment

Anonymous

---

Posts: 57354

Anonymous said 3 years ago

Brant's going D1 baby
forget this 40k a year nonsense

Quote comment

Anonymous

---

Posts: 57354

Anonymous said 3 years ago

Quoting: Thinking out loud
"It looks like Laurier wants someone with building skills who already knows recruiting and how to work with university age athletes. I imagine he will have a national search and pull someone who has had success at the university level previously. Being from Ontario and seeing what Brant has done with Queen's the last few years and the Physi-Kult high school group I would have to think he would be in the mix. Didn't he own a restaurant a few years ago? Would this job be enough to pull him away from Queen's and Kingston? He comments on here sometimes I wonder what his silence on this topic means?"

Two issues come to mind?

1. Cost of living is significantly higher in YVR.

2. Many might consider that a lateral move.

Quote comment

Anonymous

---

Posts: 57354

Who? said 3 years ago

Who's getting this have they announced yet? Or is this going to be like Guelph with no announcement.

This post was edited by a Moderator [Issues] 3 years ago .

Quote comment

Anonymous

---

Posts: 57354

Anonymous said 3 years ago

Quoting: Who?
"Who's getting this have they announced yet? Or is this going to be like Guelph with no announcement."

Posting closed June 15th. So, unlikely been interviews yet, and almost certainly not a final decision...

Quote comment

Anonymous

---

Posts: 57354

Anon said 3 years ago

Posting actually only closed June 21 - it was updated when posted on SIRC and the AD was the new point of contact with the application being through UBC website. I would presume there wouldn't be an announcement until mid-July (the week ending July 12 more likely early the week after that). Presumably interviews this week or next, plus offer and decision, followed by announcement. All the best to applicants - we are all very interested in this outcome.

Quote comment

Anonymous

---

Posts: 57354

StravaTracker said 3 years ago

According to Brant's Strava he was just in Vancouver this week looks like they are interviewing now

Quote comment