The Terminal Mile Cup Welcomes "The New Balance Canada Open Challenge"
Posted 7 months ago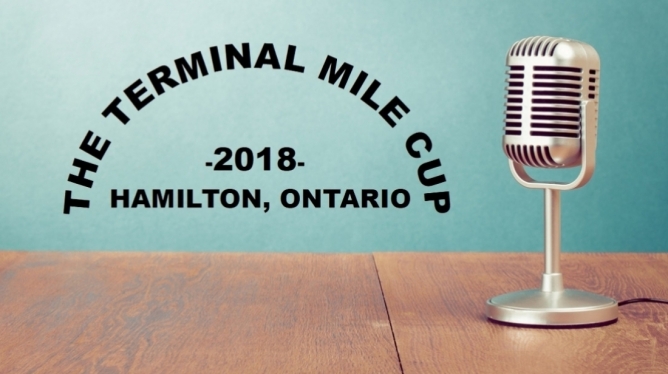 The Terminal Mile is pleased to announce the "New Balance Canada Open Challenge" at this Monday's Terminal Mile Cup in Hamilton, Ontario.
On August 6th at the Hamilton PB Twilight Meet, some of the country's best will be taking to the line in teams of 4 to run in a distance medley relay race for a chance to win the innagural Terminal Mile Cup. Along with the chance to get their names on the trophy, New Balance has raised the stakes with the "New Balance Canada Open Challenge," providing each winning team of 4 (fastest open male team and fastest open female team) with a pair of shoes for each contributing member.
We are grateful to the team at New Balance Canada for all the support they give to Canadian athletes, and are honoured to have them be a part of this race this year, and hopefully for many years to come.
From marathoners to Diamond League mid-d guys, runners of all stride will be racing for what is guaranteed to be an excellent show of athleticism. To register your team or to find more information on how you can watch this race, please go to the link here.
User

Comments
Anonymous

---

Posts: 49409

Anonymous said 7 months ago

Really need to have this at a better time next year. Especially with a free pair of shoes on the line like come onnnnnn

Quote comment

User since:
Nov 26th, 2014

---

Posts: 203

Quoting: Anonymous
"Really need to have this at a better time next year. Especially with a free pair of shoes on the line like come onnnnnn"

Interesting thought. When would you run it? This year, with a short lead up time, this is what was available, but looking back, this seems as good a time as any. I think a lot of people would be hesitant to jump in if they're in the middle of their season chasing standards, but it makes a good way to finish the season off. I'm open to suggestions, though. First though, if you want those shoes you're gonna have to take down the champions, and that will be no small task.

This post was edited by MichaelRochus 7 months ago .

Quote comment

User since:
Nov 26th, 2014

---

Posts: 203

This post was edited by MichaelRochus 7 months ago .

Quote comment

User since:
Jun 21st, 2015

---

Posts: 42

Beaner said 7 months ago

UWac: D'allessandro: 3:17, Patterson: 53, Bellemore: 1:47, Falk: 4:14

Harbour: Napier: 3:20, Yaeger: 50, Were: 1:56, Sergio: 4:20 blaze

Quote comment