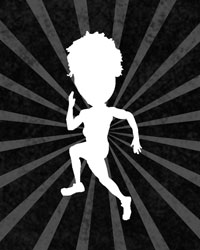 User since:
Aug 31st, 2019
---
Posts: 37
Millrose Games 2020 Thread
Remembering that DST isn't the only thing going on in Canadian Track and field right now.

JA Staehli with another strong 3000m - 8:49 and 2nd just getting pipped at the line by Allie Ostrander in a good race. Regan yee also got sub 9 as well. Staehli has really impressed me this season. This was a good race too, where she didn't just run fast but controlled large portions of the race.

We have Justyn Knight going out in the men's 3000m shortly, Maya Stephens in the women's 400m, and then Gabriela DeBues-Stafford to end the evening in the women's mile.
Quote comment
User since:
Aug 31st, 2019

---

Posts: 37

7:46 for Justyn Knight!! Easily won that - looked totally relaxed against a field that wasn't too shabby!

Quote comment

User since:
Aug 31st, 2019

---

Posts: 37

4:19.73 - Canadian mile record for Gabriela. Beats the existing meet record but only good for 4th place behind Purrier (#2 all time in 4:16), Klosterhalfen 4:17, Reekie 4:17.

Quote comment

Anonymous

---

Posts: 55882

Anonymous said 1 week ago

Quoting: getoffmylawn
"4:19.73 - Canadian mile record for Gabriela. Beats the existing meet record but only good for 4th place behind Purrier (#2 all time in 4:16), Klosterhalfen 4:17, Reekie 4:17."

this was an amazing performance!!! I think we're getting too used to Stafford breaking records but she ran 4:00.8 for the 1500 en route and her mile is the 8th fastest all time!! The 1500 is stacked right now but she's right in it! Very exciting!

Quote comment

User since:
Sep 12th, 2014

---

Posts: 833
User since:
Feb 21st, 2011

---

Posts: 259

ahutch said 1 week ago

Ha, I was just going to start a Millrose thread for some much-needed positive vibes, then I noticed this one. Every time Stafford races, I think "Wow, she's still on fire, how long can it last?!" But now that she has extended it to another year, it's looking like this level is her new normal. Thrilling to watch. And great runs by Knight and Staehli too. It's a bummer World Indoors was cancelled, but maybe it'll turn out to be a blessing come Tokyo.

Quote comment