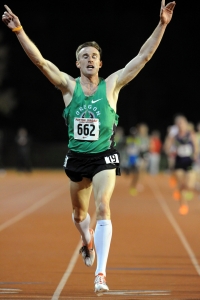 User since:
Dec 13th, 2013
---
Posts: 172
Oregon Project-Salazar
The Oregon Project, was once the "king distance" running group in the USA. Back in 2012, they were a force to be reckon with, as they had; Farah, Rupp, Centro, Ritz. Now, here we are in 2019 and the club is a shell of it's former powerhouse. My question is...what lead all of these former athletes they had to leave? Salazar transformed Mo Farah into a relatively unknown distance runner into an all-time great 5k-10k runner of all time. From 2011-2017 the guy went on a run that we seldomly see with distance runners...he was virtually unstoppable with his deadly kick in the last 600m. Then in the fall of 2017 he decides to leave...just doesn't make sense to me. I just don't get it...guys who have that much of success under a coach don't just leave with no good reason.

Another scenario we have is Centro, who has also had tremendous success under the guidance of Salazar. After joining NOP in 2012, he has been nothing short of consistent globally, with finishes of;
4th in London 2012
2nd in Moscow 2013
1st in 2016 world indoor
1st in Rio 2016
-he also went on a hell of a run in the USA circuit as he won 6 USA titles
Again it baffles me of why the hell Centro left?? It's not like he wasn't performing in his time under Salazar. Seriously though...Alberto led Centro to a god damn gold medal in Rio, and 2 years later he decides to leave.....Since he left, he hasn't really done anything noteworthy at all.

Another example is Kara Goucher, who both her and here husband Adam used to train under Salazar for many years. I would have to see that Kara's best running years were under her time at the NOP. Here are some of her highlights;
2007 world championships 10k-silver
2008 new york marathon-3rd
2009 boston marathon-3rd
2011 boston marathon-5th
We all known about the beef she has with Salazar, but Salazar deserves major kudos for the work he did to get Goucher in peak shape.

This leads us to the big question, of why is their the trend of all of these high profile athletes deciding to flee from Salazar and the Nike Oregon Project? One thought that comes to mind is the close tutelage that Salazar has with Rupp. It is well-known that the pair has trained together since Rupp was a paltry 16 year old teen. Maybe it was starting to really get to some of the other athletes their, and they just couldn't stand it anymore constantly having to watch Salazar "nurture, and "protect Rupp." I honestly don't feel like Alberto gets enough credit for what he has done to these athletes, he made them all at one point in their career legitimate WC/Olympic medalist contenders, yet shortly after these athletes choose to leave.
This post was edited by Distance Stud 2 weeks ago .
Quote comment
Anonymous

---

Posts: 51625

Anonymous said 2 weeks ago

I've lost track of who are the current athletes training with Alberto ?
Could you list them ?

This post was edited by a Moderator [Issues] 2 weeks ago .

Quote comment

Anonymous

---

Posts: 51625

Anonymous said 2 weeks ago

Quoting: Distance Stud
"The Oregon Project, was once the "king distance" running group in the USA. Back in 2012, they were a force to be reckon with, as they had; Farah, Rupp, Centro, Ritz. Now, here we are in 2019 and the club is a shell of it's former powerhouse. My question is...what lead all of these former athletes they had to leave? Salazar transformed Mo Farah into a relatively unknown distance runner into an all-time great 5k-10k runner of all time. From 2011-2017 the guy went on a run that we seldomly see with distance runners...he was virtually unstoppable with his deadly kick in the last 600m. Then in the fall of 2017 he decides to leave...just doesn't make sense to me. I just don't get it...guys who have that much of success under a coach don't just leave with no good reason.

Another scenario we have is Centro, who has also had tremendous success under the guidance of Salazar. After joining NOP in 2012, he has been nothing short of consistent globally, with finishes of;
4th in London 2012
2nd in Moscow 2013
1st in 2016 world indoor
1st in Rio 2016
-he also went on a hell of a run in the USA circuit as he won 6 USA titles
Again it baffles me of why the hell Centro left?? It's not like he wasn't performing in his time under Salazar. Seriously though...Alberto led Centro to a god damn gold medal in Rio, and 2 years later he decides to leave.....Since he left, he hasn't really done anything noteworthy at all.

Another example is Kara Goucher, who both her and here husband Adam used to train under Salazar for many years. I would have to see that Kara's best running years were under her time at the NOP. Here are some of her highlights;
2007 world championships 10k-silver
2008 new york marathon-3rd
2009 boston marathon-3rd
2011 boston marathon-5th
We all known about the beef she has with Salazar, but Salazar deserves major kudos for the work he did to get Goucher in peak shape.

This leads us to the big question, of why is their the trend of all of these high profile athletes deciding to flee from Salazar and the Nike Oregon Project? One thought that comes to mind is the close tutelage that Salazar has with Rupp. It is well-known that the pair has trained together since Rupp was a paltry 16 year old teen. Maybe it was starting to really get to some of the other athletes their, and they just couldn't stand it anymore constantly having to watch Salazar "nurture, and "protect Rupp." I honestly don't feel like Alberto gets enough credit for what he has done to these athletes, he made them all at one point in their career legitimate WC/Olympic medalist contenders, yet shortly after these athletes choose to leave."

Why? Well Goucher is accusing him of making her "medicate". Similar accusations have been circulating for years.

As for the others it's interesting that they are silent about it. Take a guess why that might be.

Quote comment

Anonymous

---

Posts: 51625

Anonymous said 2 weeks ago

You can only train with Salazar if you have thyroid issues or need medication.

A summary from a Let's Run thread:

USADA: "It Appears Highly Likely" That 6 NOP Athletes Including Galen Rupp and Dathan Ritzenhein Violated Anti-Doping Rules

USADA presents strong evidence that Nike Oregon Project runners that received L-carnitine injections from Dr. Brown

Alberto Salazar misled athletes about his interactions with USADA and the treatment they were receiving

Alberto Salazar had no problem playing doctor and both he and Dr. Jeffrey Brown showed performance enhancement, not athlete health, was the primary focus of their relationship

Athletes were diagnosed with hypothyroidism even if their thyroid levels were within normal ranges

Salazar was obsessed with trying to improve his athletes' testosterone levels


Hopefully these athletes you mentioned, which had turned a blind eye to Salazar because he was getting "results" for them, realized that his behaviour could damage their reputation, so they went all "Flock of Seagulls" on him.

Quote comment

Anonymous

---

Posts: 51625

Anonymous said 2 weeks ago

I love how many running fans have been so quick to declare innocence and non-involvement of certain NOP members who leave the group.

Quote comment

Anonymous

---

Posts: 51625

Anonymous said 2 weeks ago

The darling of this Forum was a member and according to most here he was the only. clean athlete at NOP.

It's an interesting spin to point out the few that left. When you actually look at the roster it's larger and has more depth with strong young athletes who will probably be the next leaders in USA track.

Quote comment

Anonymous

---

Posts: 51625

Anonymous said 2 weeks ago

Quoting: Anonymous
"You can only train with Salazar if you have thyroid issues or need medication.

A summary from a Let's Run thread:

USADA: "It Appears Highly Likely" That 6 NOP Athletes Including Galen Rupp and Dathan Ritzenhein Violated Anti-Doping Rules

USADA presents strong evidence that Nike Oregon Project runners that received L-carnitine injections from Dr. Brown

Alberto Salazar misled athletes about his interactions with USADA and the treatment they were receiving

Alberto Salazar had no problem playing doctor and both he and Dr. Jeffrey Brown showed performance enhancement, not athlete health, was the primary focus of their relationship

Athletes were diagnosed with hypothyroidism even if their thyroid levels were within normal ranges

Salazar was obsessed with trying to improve his athletes' testosterone levels


Hopefully these athletes you mentioned, which had turned a blind eye to Salazar because he was getting "results" for them, realized that his behaviour could damage their reputation, so they went all "Flock of Seagulls" on him."

Innocent until proven guilty. Please list all the NOP athletes who tested positive.

Oh you can't because there are none.

Quote comment

User since:
Jan 13th, 2013

---

Posts: 358

Quoting: Anonymous
"Innocent until proven guilty. Please list all the NOP athletes who tested positive.
Oh you can't because there are none."

Where there's smoke, there is usually fire. All of these high profile athletes no longer want to be involved with the program along with 2 fairly high profile coaches that have left the program/Salazar over the years. Somethings up, it might not be completely ilegal but that doesn't always mean its completely ethical either. And perhaps for some of these athletes, that was reason enough to put some ground between themselves and what is going on at NOP.

Quote comment

Anonymous

---

Posts: 51625

Anonymous said 2 weeks ago

Quoting: mattnorminton
"Where there's smoke, there is usually fire. All of these high profile athletes no longer want to be involved with the program along with 2 fairly high profile coaches that have left the program/Salazar over the years. Somethings up, it might not be completely ilegal but that doesn't always mean its completely ethical either. And perhaps for some of these athletes, that was reason enough to put some ground between themselves and what is going on at NOP."

Following your theory that means the best athletes Were cheaters. Do you lump he Canadian who left in that group or is he exempt from your rationale?

So when 4 or 5 athletes leave it's because of drug cheating? Does that apply to all clubs that lose more than one or two athletes?

Can you explain why more athletes have left joined than left? So Shannon Rowbury and Donovan Brazier are therefore cheaters?

Fact of the matter is that more Canadian track athletes have been suspended in the past 10 years than NOP athletes. Correct? Therefore Canadian athletes are more of a problem in the sport than NOP.

Rather than make accusations show us some proof.

Quote comment

Anonymous

---

Posts: 51625

Anonymous said 2 weeks ago

Quoting: Anonymous
"Following your theory that means the best athletes Were cheaters. Do you lump he Canadian who left in that group or is he exempt from your rationale?

He could be. He could also have left for plenty of reasons. Here are some:

1. He was recovering from surgery and couldn't keep up with the high intensity or felt like he was not going to get back to his best in that environment.

2. Nike cut his funding and he was encouraged to leave.

3. He became disillusioned with the training program and left to return to a program that had previously brought him success.

4. He could no longer justify to himself working with a group and coach under so much suspicion, realizing that he was being painted with the same brush.

5. He had been cheating and could no longer convince himself it was ethical.

I'm sure there are others.

Quoting: Anonymous

So when 4 or 5 athletes leave it's because of drug cheating? Does that apply to all clubs that lose more than one or two athletes?


When 4 or 5 athletes leave a club, it could be due to injury, life pressures, social pressures, dissatisfaction with the coach or the training environment, or pursuit of something better. If the club has been under investigation for years due to suspicion of cheating, it might also be because the athletes no longer feel comfortable there, or they feel the allegations might be true, or they don't want to tarnish their own reputations.

It definitely applies to all clubs that are under investigation for drug cheating, not to all clubs that lost more than one or two athletes. You're being wilfully obtuse.

Quoting: Anonymous
Can you explain why more athletes have left joined than left? So Shannon Rowbury and Donovan Brazier are therefore cheaters?

Shannon Rowbury showed the same suspicious improvement that Mo Farah did after joining. Highly-ranked world class athletes do not usually have such big improvements late in their careers without some kind of boost. You can point to some who have shown such improvement, but rarely can you do so without acknowledging that a cloud of suspicion has followed them.

Regardless of whether Brazier and Rowbury are cheating, they deserve suspicion because they have chosen to associate themselves with a group that is suspicious. The allegations against and suspicions of Salazar and the NOP are well-documented and are not even close to disproven. Ritzenheim has admitted to breaking the rules with injection amounts (not substances) under Salazar's instructions. Goucher seems to think something was going on and admits to using thyroid medication without a thyroid problem because it helps but isn't "technically" cheating. The allegations of doping may not be true - if they were proven, this conversation wouldn't be happening - but no one is above suspicion in a sport where top athletes have regularly been caught cheating since the beginning.

Quoting: Anonymous
Fact of the matter is that more Canadian track athletes have been suspended in the past 10 years than NOP athletes. Correct? Therefore Canadian athletes are more of a problem in the sport than NOP.

Fact of the matter is that Canadian track athletes rarely have the kind of resources the NOP has, with which they could easily (yes, easily) avoid being caught. If you throw enough resources at it, anyone can get away with cheating. Canadian athletes being suspended suggests that they didn't have the resources to hide what they were doing, and that we are trying to do our part for a clean sport. That doesn't mean all Canadian athletes are clean. Several sprint coaches with ties to past doping are still heavily involved with some of our top sprinters, for example.

The argument that "they never got caught" does not exonerate a single NOP athlete. It is extremely probable that only a tiny fraction of cheaters are caught. The funding is not there to even test the vast majority of samples, and the testing cannot keep up with the methods. Marion Jones was never caught and she was one of the most juiced runners of all time. Hicham El Guerrouj was never caught, but if you think he was clean I have some property in Florida with a view of the water to sell you for a great price.

Quoting: Anonymous
Rather than make accusations show us some proof."

The same could be said for you. Show us proof that these athletes showing marked improvements in a group that could be called the Nike Grey Area Project, who sneak inhalers into other countries in cut out books, who inject legal substances in illegal doses, who take thyroid medication without thyroid conditions, and who will do "whatever it takes" to be the best, are not, in fact, cheating. We can't say they are, but we absolutely can't say they aren't without ignoring reality. You know all of this. Sticking your head in the sand won't change that.

Quote comment

User since:
Mar 17th, 2015

---

Posts: 186

Quoting: Anonymous
"Following your theory that means the best athletes Were cheaters. Do you lump he Canadian who left in that group or is he exempt from your rationale?

So when 4 or 5 athletes leave it's because of drug cheating? Does that apply to all clubs that lose more than one or two athletes?

Can you explain why more athletes have left joined than left? So Shannon Rowbury and Donovan Brazier are therefore cheaters?

Fact of the matter is that more Canadian track athletes have been suspended in the past 10 years than NOP athletes. Correct? Therefore Canadian athletes are more of a problem in the sport than NOP.

Rather than make accusations show us some proof."

Reading comprehension isn't your strong point is it Anonymous? I didn't actually accuse any one of cheating, take a deep breath and then go back and read what I actually wrote.

Quote comment

Anonymous

---

Posts: 51625

Anonymous said 2 weeks ago

I'm not a fan of NOP. Whether or not they have been caught, the group has shown a disregard for the ethics of clean competition if they haven't broken the letter of the law.

BUT

That horse has been beaten already and I'm not here to change minds on that. However I will say that if you think NOP are falling off this season that's just simply because you aren't following results.

2019 has seen NOP break three world records - Yomif Kejelcha in the indoor mile and a whisker from the indoor 1500, and then Sifan Hassan in the road 5km and in the mile in Monaco. Hassan is having an unreal 2019. She also ran the fastest non super sketchy Chinese time in the 3000m in prefontaine, and ran 3:55.4 in the 1500 en route to the mile which would actually be the world lead.

Also in Pre, Konstanze Klosterhalfen beat the likes of Dibaba and Ayana to run 8:20. Also insane. Maybe crazier is Konstanze ran a SOLO 14:26 in the 5000 this week.

Not to mention their Americans are doing alright too, Craig Engels beat a solid 1500 field last week to win US nationals.

Tl;dr, Hassan, Koko, Kejelcha going beast mode. Don't like NOP, but they're having an amazing season right now.

Quote comment

Anonymous

---

Posts: 51625

Anonymous said 2 weeks ago

Would I want my son or daughter to train with them? Just watch the famous video of Salazar abusing Cain and Hassey by running them to the point of throwing up immmediately following an indoor race.

The answer is a definite NO.

Unless you can prove they cheat or as some of you claim stretch the rules you need to cool it on the accusations. Let's all look up the definition of slander before we make the comments.

Quote comment

User since:
Mar 17th, 2015

---

Posts: 186

Quoting: Anonymous
"Unless you can prove they cheat or as some of you claim stretch the rules you need to cool it on the accusations. Let's all look up the definition of slander before we make the comments."

They've pretty open and up front about exploiting the grey areas, nothing slanderous about pointing that out.

This post was edited by mattnorminton 2 weeks ago .

Quote comment

Anonymous

---

Posts: 51625

Anonymous said 2 weeks ago

Quoting: Anonymous
"Tl;dr, Hassan, Koko, Kejelcha going beast mode. Don't like NOP, but they're having an amazing season right now."

To use your own words -

"Hassan is having an unreal 2019."

"Konstanze Klosterhalfen....Also insane. Maybe crazier is....a SOLO 14:26 in the 5000.

When you start throwing around words like "unreal" and insane - it usually is because it is exactly that - UNREAL.

Quote comment

Anonymous

---

Posts: 51625

Anonymous said 2 weeks ago

Quoting: Anonymous
"The darling of this Forum was a member and according to most here he was the only. clean athlete at NOP.

It's an interesting spin to point out the few that left. When you actually look at the roster it's larger and has more depth with strong young athletes who will probably be the next leaders in USA track."

There's 3 things in the Canadian t&f world you can never be suspicious of without being crucified:

1) The darling you mentioned above

2) A recent sub 10 100m runner

3) A retired shot putter

Quote comment

Anonymous

---

Posts: 51625

Anonymous said 2 weeks ago

Quoting: Anonymous
"The same could be said for you. Show us proof that these athletes showing marked improvements in a group that could be called the Nike Grey Area Project, who sneak inhalers into other countries in cut out books, who inject legal substances in illegal doses, who take thyroid medication without thyroid conditions, and who will do "whatever it takes" to be the best, are not, in fact, cheating."

Very intellectually weak to tell someone to prove a negative. You have to prove and justify your allegations not tell someone to disprove them.

On another note, it is also super weak to use "they improved a lot and too quickly so it must be doping" because if that's the standard we're using it's time to have a thread on how Gabriela Debues-Stafford must be doping, because she has sure improved a lot this year.

Quote comment

Anonymous

---

Posts: 51625

Anonymous said 2 weeks ago

Quoting: Anonymous
"To use your own words -

"Hassan is having an unreal 2019."

"Konstanze Klosterhalfen....Also insane. Maybe crazier is....a SOLO 14:26 in the 5000.

When you start throwing around words like "unreal" and insane - it usually is because it is exactly that - UNREAL."

That is silliest rationale yet to be posted on Trackie

Quote comment

Anonymous

---

Posts: 51625

Anonymous said 2 weeks ago

Quoting: Anonymous
"That is silliest rationale yet to be posted on Trackie"

Not quite. Once when Daley Thompson was interviewing Linford Christie he said something to the effect of:

You went from a mid 10.?? club level sprinter, to one of the top sprinters in the world in just a few years. Some people would call that

unbelievable

. To what do you attribute your

unreal

improvement?

Christie cursed under his breath and walked away from him.

Quote comment

Anonymous

---

Posts: 51625

Thales of Miletus said 2 weeks ago

You guys are so naive & innocent. It's cute. Ignorance is bliss :)

Quote comment

Anonymous

---

Posts: 51625

Anonymous said 1 week ago

I may be naive, but I have a hard time believing Cam was on "the program" so to speak. I think he benefited from the training, but then got hurt because he didn't have the same "recovery capacity" that his training buddies had. The other thing was that he was secondary in it all. Hsis job was to help Rupp and Farah and be their sparring partner in workouts, basically. If you hang on to those workouts long enough, you're going to have a big improvement, just as if you make a big shift in training (he dropped his mileage to a more manageable 140-160miles lol and get big time into lifting) you'll probably improve.

Quote comment

Anonymous

---

Posts: 51625

Anonymous said 1 week ago

Quoting: Anonymous
"I may be naive, but I have a hard time believing Cam was on "the program" so to speak. I think he benefited from the training, but then got hurt because he didn't have the same "recovery capacity" that his training buddies had. The other thing was that he was secondary in it all. Hsis job was to help Rupp and Farah and be their sparring partner in workouts, basically. If you hang on to those workouts long enough, you're going to have a big improvement, just as if you make a big shift in training (he dropped his mileage to a more manageable 140-160miles lol and get big time into lifting) you'll probably improve."

He left the NOP and has been injured numerous times. He wasn't at NOP to be a sparing partner for Mo and Galen he was there to improve.

Didn't he return to the coach who believed in massive mileage? He's always run huge miles.

So what you are saying is that everyone at NOP is on "the program" except Cam wasn't.

What's your proof that there is a drugging program? There is none other than accusations and huge improvements. Well our Canadian 1500m record was just broken by a runner who made huge improvements therefore using the logic that prevails in this forum she was also on a substance program. You find other athletes guilty without proof so why not the Canadian runner?

This post was edited by a Moderator [Issues] 1 week ago .

Quote comment

Anonymous

---

Posts: 51625

Lollllll said 1 week ago

"Well our Canadian 1500m record was just broken by a runner who made huge improvements therefore using the logic that prevails in this forum she was also on a substance program. You find other athletes guilty without proof so why not the Canadian runner?"

Lol. She has taken 3 seconds off her PB and hasn't even broken 4 yet. If you think running 4 flat in a diamond league is in the same ballpark as running sub 14:30 solo in a national champ with 2nd being 15+min then you don't know anything about track. Sure she has 3 outdoor records this year but all of them, 5000 and mile especially, were soft records that frankly it was embarrassing for us as a country that they had atood for so long.

Trying to drag her name into a doping conversation when she's with a group with zero doping allegations or questions (vs NOP where there's dozens of articles documenting question marks) is pretty low, not to mention logically weak.

Quote comment

Anonymous

---

Posts: 51625

Anonymous said 1 week ago

"Fact of the matter is that Canadian track athletes rarely have the kind of resources the NOP has, with which they could easily (yes, easily) avoid being caught. If you throw enough resources at it, anyone can get away with cheating. Canadian athletes being suspended suggests that they didn't have the resources to hide what they were doing, and that we are trying to do our part for a clean sport."

The documents about the Nike Oregon Project actually showed what little resources are needed to push the grey area of medications and TUEs. Things that would not be hard for other athletes to do as well.

Quote comment