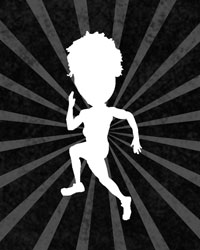 User since:
Jan 22nd, 2018
---
Posts: 36
Possible demise of Pan Am Stadium!
$42,300,000 spent by various levels of government to build Pan Am stadium (2015) and now York University is looking to tear the track up, move the field closer to the stands and put down artificial turf to create a stadium for football and soccer. There goes the only IAAF #1 facility in the GTA.

Perhaps a few letters to the Federal Minister of Sport, the Ontario Minister for Sport, the York University President, etc. might help, before it is too late.
Quote comment
Anonymous

---

Posts: 50172

Anonymous said 6 months ago

It's abundantly clear that track & field is not high on the list of priorities.

Quote comment

Anonymous

---

Posts: 50172

Lobster said 6 months ago

We live in a land of philistines. This is a country where athletes who fight by swinging sticks are on the highest rung. 'Track West Founder' you are assuming that those 3 people give a fig.

Quote comment

Anonymous

---

Posts: 50172

Anonymous said 6 months ago

Wait what?!!? Is it already a done deal or can we still voice our opinions?

Quote comment

Anonymous

---

Posts: 50172

Anonymous said 6 months ago

Track makes no money. You have several meets a year and can't even fill the stands unless they are the big meets.
Long term York's Pan Am Stadium will be home of an MLS team in the far future, and in the near future Home of York Regions Canadian Premier League team. They want soccer here how it is in Europe, more specifically England.
The track across the street beside the Toronto Track & Field Centre is fine. If they need to add more stands they can do so, but what for? Varsity Stadium, Birchmount Stadium, and Centennial Park Stadium can all host bigger meets and have proven so in the past.
I think it's a great idea they want to modify the current Pan Am Stadium, from a financial perspective.

Quote comment

Anonymous

---

Posts: 50172

Anonymous said 6 months ago

Contrary to what the few of you think track & field is a dead sport in the eyes of the general public ranking well below rugby and cricket.

Quote comment

User since:
Apr 1st, 2007

---

Posts: 834

Obvious said 6 months ago

Quoting: Anonymous
"Track makes no money. You have several meets a year and can't even fill the stands unless they are the big meets.
"

Except that York gets ~$300k every year from Pan Am legacy fund to maintain as T&F stadium.

York also lobbied Pan Ams to build the stadium on campus (as opposed to some other site under consideration not on York campus) with the promise that it would be kept for T&F for many years after.

Quote comment

Anonymous

---

Posts: 50172

Anonymous said 6 months ago

Quoting: Obvious
"Except that York gets ~$300k every year from Pan Am legacy fund to maintain as T&F stadium.

York also lobbied Pan Ams to build the stadium on campus (as opposed to some other site under consideration not on York campus) with the promise that it would be kept for T&F for many years after."

So York can use that money towards upgrading the Toronto Track and Field Centre. Parents complain of crowded stands every year. And the damn air system is garbage, which has been complained about each winter.

York lobbied for the stadium over Politics. They have one of the best soccer programs in the country. Did you really believe it was going to stay for just track events? There is always the bigger picture. Vaughan will triple in population size in the next 2 decades. Markham area will also. Who cares what the stadium is used for. I can name 10 tracks in the City of Toronto that could be used for meets, with 4 big ones. We don't need Pan Am Stadium for T&F. You're just a butt hurt fan. Go walk by it in the winter. The stadium thing isn't being used. But if you used it for multisport, they could easily dome it like the fields at Downsview to be used. This is a great way to make money, as opposed to having empty space to just look at.

Use your head. What are you 5? Money runs the World and if you haven't figured that out yet, you need to mature and expand your mind a little.

Rule #1 of Business should always be: How can I profit the most but at the same time keep my customers satisfied?

Turning Pan Am Stadium into a Football and Soccer Stadium is thinking into the future. I think it's a brilliant idea. You see BMO downtown? And how much money that place has made over the years. Pan Am Stadium will be even more convenient to get to for Soccer events. And maybe York Region will have a CFL team as well to grow Canadian football. It's a genius plan. $$$$$

You want to talk about promises. You know promises are broken. Half the population is divorced. Those people made lots of promises to when they were on the alter saying their vows. So don't be so naive and believe everything people promise.

Rule #1 To Live By - Trust No One

Quote comment

User since:
Oct 11th, 2013

---

Posts: 168

Quoting: Anonymous
"So York can use that money towards upgrading the Toronto Track and Field Centre. Parents complain of crowded stands every year. And the damn air system is garbage, which has been complained about each winter.

York lobbied for the stadium over Politics. They have one of the best soccer programs in the country. Did you really believe it was going to stay for just track events? There is always the bigger picture. Vaughan will triple in population size in the next 2 decades. Markham area will also. Who cares what the stadium is used for. I can name 10 tracks in the City of Toronto that could be used for meets, with 4 big ones. We don't need Pan Am Stadium for T&F. You're just a butt hurt fan. Go walk by it in the winter. The stadium thing isn't being used. But if you used it for multisport, they could easily dome it like the fields at Downsview to be used. This is a great way to make money, as opposed to having empty space to just look at.

Use your head. What are you 5? Money runs the World and if you haven't figured that out yet, you need to mature and expand your mind a little.

Rule #1 of Business should always be: How can I profit the most but at the same time keep my customers satisfied?

Turning Pan Am Stadium into a Football and Soccer Stadium is thinking into the future. I think it's a brilliant idea. You see BMO downtown? And how much money that place has made over the years. Pan Am Stadium will be even more convenient to get to for Soccer events. And maybe York Region will have a CFL team as well to grow Canadian football. It's a genius plan. $$$$$

You want to talk about promises. You know promises are broken. Half the population is divorced. Those people made lots of promises to when they were on the alter saying their vows. So don't be so naive and believe everything people promise.

Rule #1 To Live By - Trust No One"

Paul D/TT, if you're gonna post anonymously, you have to change your writing style.

Quote comment

Anonymous

---

Posts: 50172

Anonymous said 6 months ago

Thanks TT, you are a great fan of track and field, I hope that the kids that you coach read what you just wrote

Quote comment

User since:
Mar 17th, 2014

---

Posts: 1134

Lobster said 6 months ago

The sport that is starting to explode in popularity, and require playing fields is Rugby, both genders, both sevens, and fifteens, Union, and even possibly League. It requires minimal equipment, and is incredible fun. It gives women an opportunity to have physical contact, just like men. Big picture, it will pressure both soccer and football. As the Brits say, football is a game for gentlemen, played by ruffians, and rugby is a games for ruffians, played by gentle men. It fits the Canadian psyche better, and there are no stick wielding hooligans required.

Quote comment

Anonymous

---

Posts: 50172

Anonymous said 6 months ago

Quoting: Anonymous
"So York can use that money towards upgrading the Toronto Track and Field Centre. Parents complain of crowded stands every year. And the damn air system is garbage, which has been complained about each winter.
"

If you aren't even aware that TTFC is a City owned facility and NOT YorkU, then it's hard to bother giving much attention to any of your other ramblings.

Quote comment

Anonymous

---

Posts: 50172

Anonymous said 6 months ago

Quoting: Anonymous
"If you aren't even aware that TTFC is a City owned facility and NOT YorkU, then it's hard to bother giving much attention to any of your other ramblings."

Then maybe they should take their banners down clown.

Maybe they should have City staff running the indoor facility and not York staff.

Don't talk to me about a City facility which is owned by the City of Toronto but somehow run by York staff, with a City Recreationist. As far as I'm concerned this is one of the only facilities in Toronto that is like this what kind of privatization garbage is this?

The original poster is making it seem like this is York U's business.

"York University is looking..." - those are the words of Track West Founder.

So tell me something, why is York making decisions on a City of Toronto facility?

Why is Pan Am Stadium called York Lions Stadium if it's a City of Toronto facility?

Here's the answer for you:

https://en.m.wikipedia.org/wiki/York_Lions_Stadium

Because the Owner of Pan Am Stadium which is now known as York Lions Stadium is York University. Which goes back to my original point. If York wants to treat both the outdoor track (which is there's) and the Indoor track (which is run by York staff) and have York Banners etc. then maybe it's time they use the extra cash towards upgrading their facility.

I don't see school banners or club banners hung up in City of Toronto basketball gyms, over swimming pools, at soccer stadiums, at tennis courts etc. I also don't see many run by University staff, unless of course the facility is owned by both for example (Pan Am Sports Centre) which is owned by the City of Toronto and UofT.

https://www.toronto.ca/data/parks/prd/facilities/complex/2773/index.html

So if you got something to say make sure you can back it up.

Otherwise just come here and read.

https://en.m.wikipedia.org/wiki/Toronto_Track_and_Field_Centre

If the TTFC is home to the York Lions like it says in the link above, the University should also pay to upgrade the facility since they allow their athletes and students to use it, and staff to work. University students don't pay to use the track. Why not? If it's a City of Toronto facility? Why the special treatment towards students who's tuition doesn't go towards the facility at all. And if part of their tuition does somehow go towards it, why hasn't the University upgraded the shitty air system. They can add an extra few metres to their sprint track, but can't make the stands bigger or upgrade the air system. Hmmmm

Quote comment

Anonymous

---

Posts: 50172

Anonymous said 6 months ago

Would it be too much to ask that you actually read and understand what was posted (as well as actually understand what you are posting in response)? Who, specifically, said York Lions Stadium is a City of Toronto facility?

There are two facilities:

York Lions Stadium

- an outdoor T&F stadium built for Pan Ams, transferred to YorkU (while continuing to receive Pan Am legacy funding) but potentially to be converted to a soccer/football field.

Toronto Track and Field Center

- an indoor T&F facility build and owned by the city of Toronto - which is what is say in the very wiki link you posted:

"The Toronto Track and Field Centre is a city-owned athletic training centre in Toronto, Ontario, Canada."

"The facility, while located at York, is not part of York University."

YorkU owns York Lions stadium and other than promises they made when it was built (and presumably contracts signed when obtaining legacy funding), can do with it what they want.

The City of Toronto owns TTFC and YorkU can not just go and upgrade it as you asked them to do in your previous post.

Simply partnering with the city to run programs or have their T&F team train there does not automatically give YorkU ownership.

Quote comment

Anonymous

---

Posts: 50172

Anonymous said 6 months ago

Do people really forget that york currently has 3 tracks on campus? Yes the new one is nice and shiny, HOWEVER the "older" outdoor one was resurfaced with the same stuff (and from what I've seen and felt it feels pretty much the exact same HOWEVER it has more shade...

The "cool" factor of it being the pan am track is only going to work for a few more years before kids forget about it and it becomes just another track

Quote comment

Anonymous

---

Posts: 50172

Anonymous said 6 months ago

Quoting: Anonymous
"Do people really forget that york currently has 3 tracks on campus? Yes the new one is nice and shiny, HOWEVER the "older" outdoor one was resurfaced with the same stuff (and from what I've seen and felt it feels pretty much the exact same HOWEVER it has more shade...

The "cool" factor of it being the pan am track is only going to work for a few more years before kids forget about it and it becomes just another track"

Could you clarify where this third track on campus is?

The 'new' York Lions stadium also has improved jump and throwing facilities (as well as other bells and whistles that make running a high level meet such as Pan Ams, Nationals or even an improved AO championships a higher quality operation). People get too focused on just the 8 lanes of Mondo and some spectator seating.

If YorkU explicitly lobbied to have the Pan Am stadium build on campus, and signed an agreement to accept legacy funding in exchange for providing many years of T&F stadium availability, is it really asking too much that they live up to their side of the bargain?

Or do we simply throw up our hands and say 'T&F isn't worth trying to be a popular sport so YorkU can do whatever they want'?

Surely you wouldn't be one of the people complaining about Nationals (or some other high level meet) being held in crappy facilities because no one is interested in maintaining an international calibre one?

Quote comment

Anonymous

---

Posts: 50172

Anonymous said 6 months ago

Quoting: Anonymous
"Would it be too much to ask that you actually read and understand what was posted (as well as actually understand what you are posting in response)? Who, specifically, said York Lions Stadium is a City of Toronto facility?

There are two facilities:
York Lions Stadium - an outdoor T&F stadium built for Pan Ams, transferred to YorkU (while continuing to receive Pan Am legacy funding) but potentially to be converted to a soccer/football field.

Toronto Track and Field Center - an indoor T&F facility build and owned by the city of Toronto - which is what is say in the very wiki link you posted:
"The Toronto Track and Field Centre is a city-owned athletic training centre in Toronto, Ontario, Canada."
"The facility, while located at York, is not part of York University."

YorkU owns York Lions stadium and other than promises they made when it was built (and presumably contracts signed when obtaining legacy funding), can do with it what they want.

The City of Toronto owns TTFC and YorkU can not just go and upgrade it as you asked them to do in your previous post.

Simply partnering with the city to run programs or have their T&F team train there does not automatically give YorkU ownership."

Would it be too much to ask for you and others to stop crying?

Who cares if York Lions Stadium is being converted to not have track and field anymore?

There is more money in soccer like I said, and the future plan is to have York 9 F.C. use the stadium until theirs is complete, or they can just keep it there, because it seems most convenient.

If you live in Toronto you shouldn't have a problem with this.

There are lots of tracks in Toronto already.

City of Toronto has:

Birchmount - East

Centennial Park Stadium - West

Esther Shiner Stadium - North

Toronto Track & Field Centre - North

Toronto Schools with half decent tracks -

St. Michaels College

Central Tech

Father Henry Carr

Upper Canada College

Michael Power (recently added a few rubberized lanes)

Tracks just outside Toronto

Bill Crothers Secondary

High Schools and Parks that could build a rubberized track on their existing track or field space

Riverdale Park (dirt track)

Northern SS (paved track)

Lawrence Park Collegiate (paved track)

William Lyon Mackenzie (dirt track)

Earl Haig (dirt track)

Leaside (dirt track)

Dante Alighieri (dirt track)

John Polanyi (dirt track)

North Toronto Collegiate (paved track)

Brebeuf (dirt track)

Chaminade (dirt track)

Neil McNeil

Crescent

Humberside

George Vanier (dirt track)

Don Mills Collegiate

St. Timothy Catholic School (paved)

AY Jackson (dirt)

Sir Oliver Mowat (Dirt)

*And there are several more but I'll stop with school tracks.

Privatized (University owned)

Varsity Stadium

York Lions Stadium

Downsview Park

Monarch Park Stadium

Indoor Facilities

Toronto Track and Field Centre (official)

Variety Village (small invitationals)

TPASC (can't be used for races)

York Recreation Centre (can be used for very light training jogs)

So how many more do you want?

Stop crying about one stadium being converted to a multipurpose field for soccer and football when those two sports rack in way more cash flow than track and field.

Just accept it bud!

Quote comment

Anonymous

---

Posts: 50172

Anonymous said 6 months ago

Quoting: Anonymous
"Would it be too much to ask for you and others to stop crying?
Who cares if York Lions Stadium is being converted to not have track and field anymore?
"

Answer to first question: Stop pretending to be Donald Trump and thinking everyone who disagrees with you is crying. It just makes one look silly.

Answer to second question: Obviously not you, but anyone who is involved in the sport and cares about its development.

You seem to be consistently missing the point of having an international class facility capable of supporting both high level training and international meets.

Of your list of tracks, how many have facilities capable of support ALL T&F events? (You know, like the jumps and throws and not just events needing a few lanes of Mondo.)

Of your list of tracks, how many are capable of hosting a National Championships or even an international meet (Pan Ams, NACAC, Pan Am Jrs, World Youth, World Juniors, etc.)?

It's also telling that you didn't bother addressing the key question:

If YorkU explicitly lobbied to have the Pan Am stadium build on campus, and signed an agreement to accept legacy funding in exchange for providing many years of T&F stadium availability, is it really asking too much that they live up to their side of the bargain?

Quote comment

Anonymous

---

Posts: 50172

Anonymous said 6 months ago

Our track club has called to permit the York PANAM track numerous times and their permit staff never returns calls.

Quote comment

Anonymous

---

Posts: 50172

Anonymous said 6 months ago

Quoting: Anonymous
"Answer to first question: Stop pretending to be Donald Trump and thinking everyone who disagrees with you is crying. It just makes one look silly.

Answer to second question: Obviously not you, but anyone who is involved in the sport and cares about its development.

You seem to be consistently missing the point of having an international class facility capable of supporting both high level training and international meets.

Of your list of tracks, how many have facilities capable of support ALL T&F events? (You know, like the jumps and throws and not just events needing a few lanes of Mondo.)

Of your list of tracks, how many are capable of hosting a National Championships or even an international meet (Pan Ams, NACAC, Pan Am Jrs, World Youth, World Juniors, etc.)?

It's also telling that you didn't bother addressing the key question:

If YorkU explicitly lobbied to have the Pan Am stadium build on campus, and signed an agreement to accept legacy funding in exchange for providing many years of T&F stadium availability, is it really asking too much that they live up to their side of the bargain?"

To answer your question:

Varsity Stadium located :15 seconds from St. George Station can host whatever it wants.

Varsity Stadium can be accessible from every area of the City and the subway Lines 1 & 2.

Big events hosted or to be hosted at Varsity

World Master Athletic Championship 2020

NACAC Track and Field Championships 2018

OFSAA Track and Field Championships 2015

Like I said.

Centennial Stadium in Etobicoke which offers quite a bit of parking space is one of those Stadiums that should have money dumped into it, for a major overhaul.

And once again the Toronto Track and Field Centre has an outdoor track. York also offers the parking space and subway access on weekends, but an upgrade to its Stands is what has been needed.

This post was edited by a Moderator [Issues] 6 months ago .

Quote comment

Anonymous

---

Posts: 50172

Anonymous said 6 months ago

Quoting: Anonymous
"To answer your question:

Varsity Stadium located :15 seconds from St. George Station can host whatever it wants.
Varsity Stadium can be accessible from every area of the City and the subway Lines 1 & 2.

Big events hosted or to be hosted at Varsity

World Master Athletic Championship 2020
NACAC Track and Field Championships 2018
OFSAA Track and Field Championships 2015

Like I said.
Centennial Stadium in Etobicoke which offers quite a bit of parking space is one of those Stadiums that should have money dumped into it, for a major overhaul.
And once again the Toronto Track and Field Centre has an outdoor track. York also offers the parking space and subway access on weekends, but an upgrade to its Stands is what has been needed."

Varsity would not be as capable as York Lions to host something of the level of Pan Ams - throws are not in the main stadium, seating is fewer, support rooms (change rooms, equipment, technical, admin) are of less capacity, accessible from the public concourse or scattered in old rooms in Varsity arena.

Centennial also has very tired seating and very limited support facilities (you apparently have no idea how many back-office rooms/facilities are needed for a major meet production) and doesn't have throws in the main stadium.

Outdoor TTFC is nowhere near capable of hosting a meet close to the calibre that YorkLions or even Varsity could.

Don't see how you answered:

If YorkU explicitly lobbied to have the Pan Am stadium build on campus, and signed an agreement to accept legacy funding in exchange for providing many years of T&F stadium availability, is it really asking too much that they live up to their side of the bargain?"

Quote comment

Anonymous

---

Posts: 50172

Anonymous said 6 months ago

Quoting: Anonymous
"Varsity would not be as capable as York Lions to host something of the level of Pan Ams - throws are not in the main stadium, seating is fewer, support rooms (change rooms, equipment, technical, admin) are of less capacity, accessible from the public concourse or scattered in old rooms in Varsity arena.

Centennial also has very tired seating and very limited support facilities (you apparently have no idea how many back-office rooms/facilities are needed for a major meet production) and doesn't have throws in the main stadium.

Outdoor TTFC is nowhere near capable of hosting a meet close to the calibre that YorkLions or even Varsity could.

Don't see how you answered:

If YorkU explicitly lobbied to have the Pan Am stadium build on campus, and signed an agreement to accept legacy funding in exchange for providing many years of T&F stadium availability, is it really asking too much that they live up to their side of the bargain?""

have you seen the contract? Probably not so really you are just speculating

Quote comment

Anonymous

---

Posts: 50172

Anonymous said 6 months ago

Quoting: Anonymous
"have you seen the contract? Probably not so really you are just speculating"

It is public knowledge that YorkU lobbied to have the stadium situated on their campus.

It is public knowledge (links provided earlier in this thread) that they receive Pan Am legacy money explicitly for the maintenance of a high performance T&F facility.

Please point to any available information that contradicts the above.

Thanks in advance.

Quote comment

User since:
Jun 9th, 2011

---

Posts: 236

Master2B said 6 months ago

Quoting: Anonymous
"Could you clarify where this third track on campus is?


They probably counted the indoor track as the third.

In order to host high-caliber meets, say for the IAAF, a warm-up track is required. York Lions stadium is large enough to host all the events, plus has a decent amount of stands and warm-up indoor and outdoor tracks across the street.

If Varsity Stadium had a warm-up track close by they, too, could host high-caliber meets.

Quote comment

Anonymous

---

Posts: 50172

Anonymous said 6 months ago

What did I say about Centennial?
It needs a major overhaul. It can be built into a proper stadium with larger stands and the space can be added for the Field events instead of doing several on the outside of the Stadium.
Centennial Park has the land so it can be done, and since it is minutes away from Pearson, the location would actually be very convenient for athletes travelling in.

Quote comment

Anonymous

---

Posts: 50172

Anonymous said 6 months ago

Quoting: Anonymous
"What did I say about Centennial?
It needs a major overhaul. It can be built into a proper stadium with larger stands and the space can be added for the Field events instead of doing several on the outside of the Stadium.
Centennial Park has the land so it can be done, and since it is minutes away from Pearson, the location would actually be very convenient for athletes travelling in."

Let me get this straight: You have no issue with York U taking down the Pan-Am Track against their promise. A stadium that cost a lot of money and will cost even more money to remove the track. Therefore you suggest investing even more money to renovate Centennial, which would need a 2nd track close by to be accaptable for international events? Sounds like burning money to me...

Also: the drive length between Pearson to Track is irrelevant, since athletes typically go to a hotel first.

Quote comment