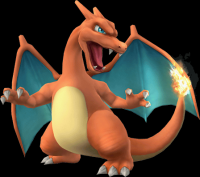 User since:
Nov 12th, 2013
---
Posts: 140
What's going on in the Yukon?
Seriously, since Logan Roots and Jack Amos, nothing. I smell controversy...
This post was edited by a Moderator [Issues] 11 months ago .
Message from Moderator:
Switched ' in subject line (was messing display up on the home page).
If you have issues/questions please contact moderator@trackie.com.
Quote comment
User since:
Sep 1st, 2018

---

Posts: 21

BlogSquad said 11 months ago

I heard that the territory has been involved in a poaching scandal, where runners will be stolen and smuggled across the border to Alaska. From there, they are given a new identity and forced to run and compete within the American system. It's actually quite a clever system.

Now you may ask, why families are not complaining about their children/runners are being stolen? I have two words for ya: bear pelts. You heard me, families are being compensated and hushed up with being given bear pelts. It's quite sad really, I heard they've even been calling the scandal "The Bear Proposal"....

Quote comment

User since:
Sep 9th, 2017

---

Posts: 102

Quoting: Alberto Charizard
"Seriously, since Logan Roots and Jack Amos, nothing. I smell controversy..."

Any schools up North want to contribute? Maybe Trackie's Aurora College account could comment?

Quote comment

Anonymous

---

Posts: 55857

Loam is Mostly Sand said 11 months ago

Quoting: Alberto Charizard
"Seriously, since Logan Roots and Jack Amos, nothing. I smell controversy..."

Who the heck is "Logan Roots" and "Jack Amos".

Quote comment