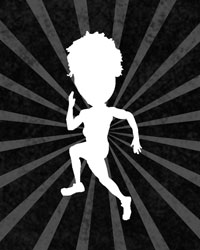 User since:
Jan 9th, 2020
---
Posts: 2
tezster said 1 week ago
Where to rent (or buy used) altitude generator locally in Toronto area?
Hi all... first post in this forum.

I'm looking for a cost-effective, in-home solution to pre-acclimatize for a Kilimanjaro climb using an altitude machine, so either a short-term (30/60/90) day rental, or depending on the price, a used system. I know for some this sounds a bit extreme, but having failed to summit once, I don't want to leave it to chance, as I'm quite certain poor acclimatization was the issue, and not general fitness (my pulse oximeter reading at the final campsite was 65%).

Anyway, I've looked at several options... a mask system that uses disposable CO2 scrubbers doesn't sound appealing to me. I dislike the idea of recurring costs of the scrubbers. I'm also too "lazy" for frequent travel to a sports/physio clinic for training sessions - it needs to be something I can do at home.

All the rental options I've found are US-based. Once you factor in the exchange rate and duty/shipping costs, you're approaching a large fraction of the price of purchasing one outright.

So, if anyone knows where I can rent equipment locally in the Toronto area for reasonable prices (definitely well below $1k CAD all-in), or find used equipment, I would really appreciate it.
Quote comment