A glimpse of Trackie
An absolutely
beautiful system
We believe that design and user experience are just as important as functionality. That's why we pushed the boundaries of our imagination to create a beautiful and intuitive system without compromise. Our platform is not only aesthetically pleasing but also versatile, allowing organizations to seamlessly integrate it into their own brand and domain name.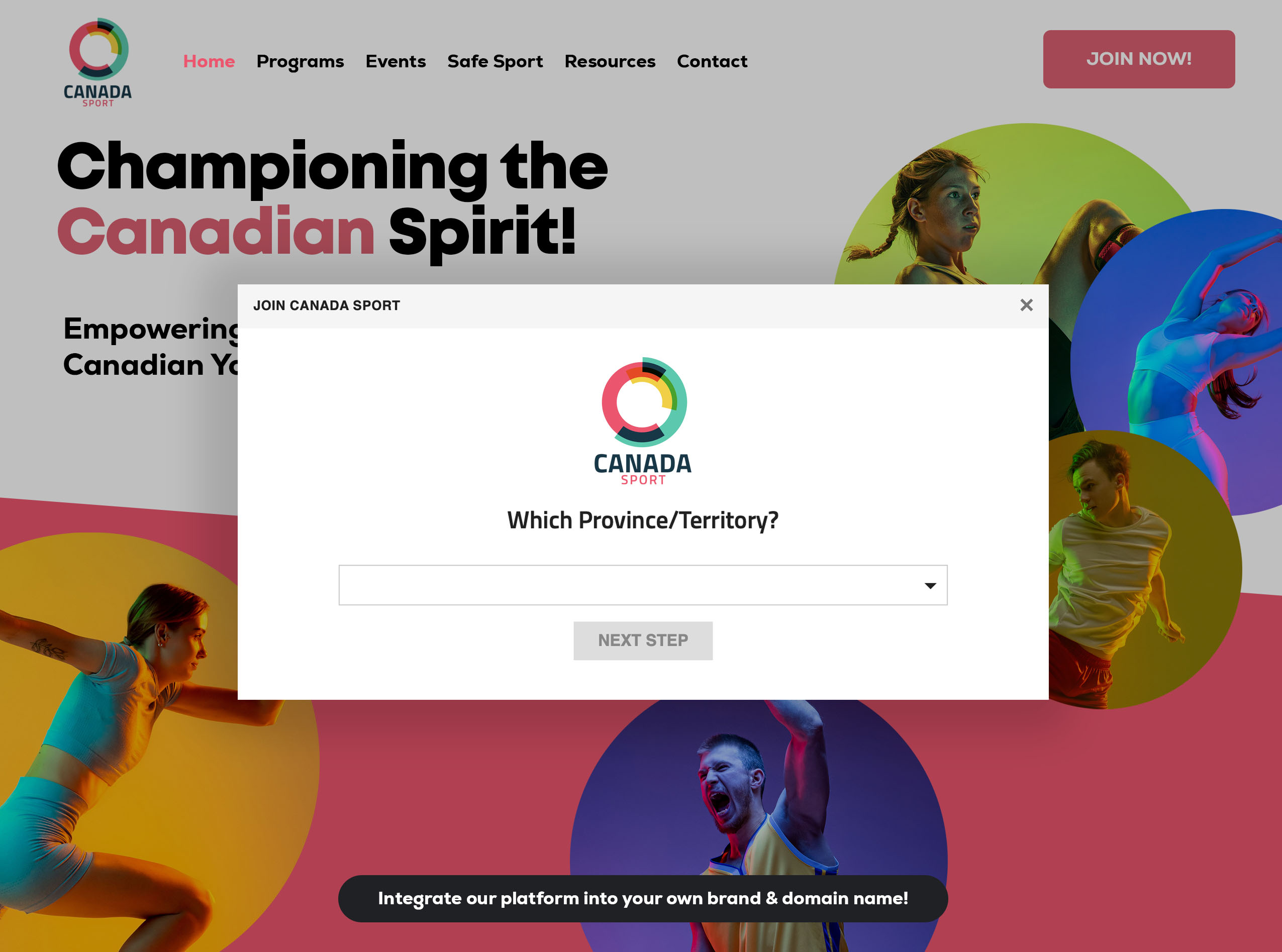 Multi-level Platform
While our system is widely used by individual events and clubs, our primary goal is to provide a robust multi-level platform that seamlessly caters to various organizational levels, such as National Sporting Organizations (NSOs), Provincial/Territorial Sporting Organizations (PTSOs), and clubs. For example, if an athlete registers for a club that falls under a PTSO and an NSO, our system enables each organizational level to customize their registration process and collect payments, allowing registrants to complete all three registrations (i.e., club, PTSO, and NSO) through a single form and make a consolidated payment.
Split Payouts
Using just one form, participants can enroll in multiple organizations (e.g., club, PTSO, NSO) and make a single combined payment. Trackie then ensures funds are automatically allocated to each entity as required.
Customizable At Each Level
Each level, be it clubs, PTSO, or NSO, has similar functionality but is limited to its own registrants. They can tailor registration questions, waiver forms, additional purchases, pricing, and more.
Branding
We allow organizations to customize and brand the platform as their own. This means that organizations can have their own unique branding, logos, and colors integrated into the system.
Effective Management
Our registration system is designed to streamline and enhance your membership and event management experience. Easily modify details, access real-time reports, and communicate effectively with members. The webpage builder enhances your digital footprint, while straightforward admin management facilitates role assignments. Within the system, exporting data is simple, ensuring you're always equipped with detailed registrant information.
Member Management
Member Management is central to maintaining an organized and efficient system. With it, you can effortlessly view and edit member details, apply and save intricate filters to navigate through your member database with ease, and handle transactions such as refunds smoothly.
Live Reporting
Live Reporting delivers real-time insights with participant, financial, comparison, and input field reports. Easily gauge engagement, finances, performance, and specific data, all available in printable and graphical formats for convenient access.
Communication
Our Communication feature offers a seamless experience for reaching members. Choose from ready-made templates or craft your own. Easily target select members, and keep an eye on key metrics, including deliveries, opens, and clicks.
Webpage Builder
Our webpage builder allows you to craft a distinct online presence. Using our system, users can create tailored webpages, serving as essential hubs for relaying information to membership.
Manage Administrators
You can add unlimited admins, adapting to the size or expertise of your team. Define their roles by customizing access, whether you grant full permissions or restrict them to particular tasks.
Export Data
Our system emphasizes ease of access and adaptability for your data. You can effortlessly export your data at anytime in multiple formats, ensuring compatibility and ease of use for various purposes.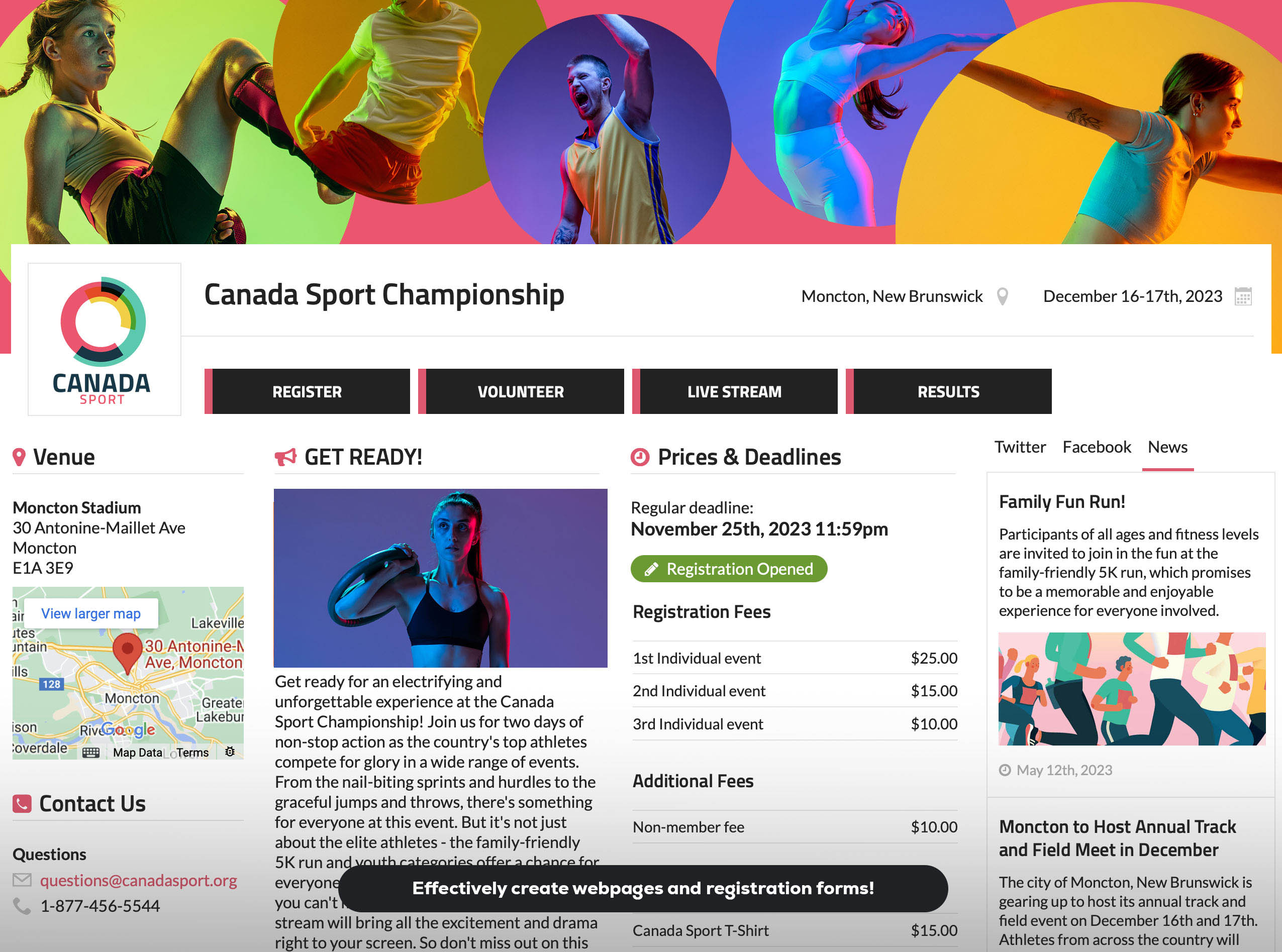 Smooth and easy registration process
Our registration process is designed with user-friendliness at its core, ensuring a hassle-free experience for registrants. It seamlessly adapts across all devices and platforms, providing universal accessibility. The system's intuitive interface allows for fast and efficient registration. Furthermore, we've integrated numerous features to streamline the experience, catering to both the tech-savvy and newcomers alike.
No Login Required
There's no requirement to log in during the initial registration, eliminating any unnecessary hurdles. Yet, should users wish to tap into more features and access their personal dashboard, they have the flexibility to create an account at a later time.
Share Fields
Our system streamlines group registrations by allowing shared form questions across multiple registrants. For families registering several members with common details like a mailing address, they input it just once, ensuring a quick and seamless sign-up process.
Upgrade/Renew During Event Registration
Easily upgrade or renew during event registration with one form. This streamlined approach ensures fast sign-ups and a single payment, perfect for members needing specific membership for entry.
Easy Renewal
Our system streamlines membership renewals, offering the convenience of sending renewal emails for easy year-to-year continuation. Members can track days left on their dashboard and renew promptly. Club admins, meanwhile, can view expired members and quickly renew selected ones with ease.
Bulk Entries
Our import feature offers you the flexibility to download a template file, conveniently make adjustments using programs like Microsoft Excel, and effortlessly upload the customized file back into our system, streamlining the data import process for your convenience and accuracy.
Personal Dashboard
Our user-friendly personal dashboard serves as your central hub for managing your information effortlessly. Here, you can easily view and edit your personal details, review receipts for any transactions conducted through the system, and conveniently keep track of the events you're registered for.
Graphics containing personal information are not actual data but rather fictitious examples.
An extensive suite of functionalities beyond imagination
While our robust system boasts a wide range of features, it's impossible to list them all. Here's a glimpse of some additional functionalities we offer:
Fundraising capabilities
Tax handling
Fully bilingual
Promotion setup
Event duplication for convenience
Enhanced security with 2FA login
MailChimp integration
Registration limits and waitlist management
Access restrictions (including password protection and email restrictions)
Support for volunteer and officials organizations
For a more comprehensive overview, please explore our Knowledge Base.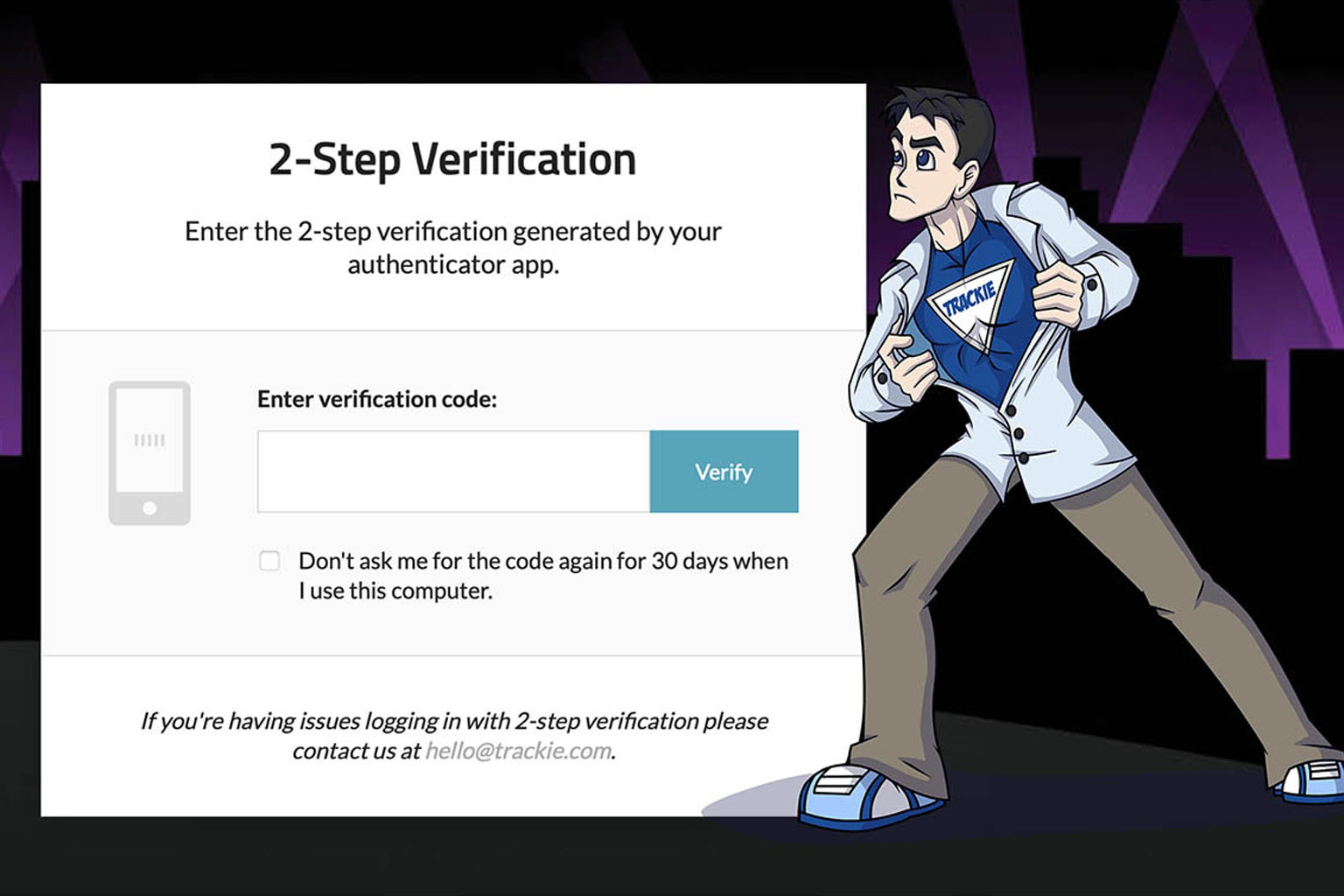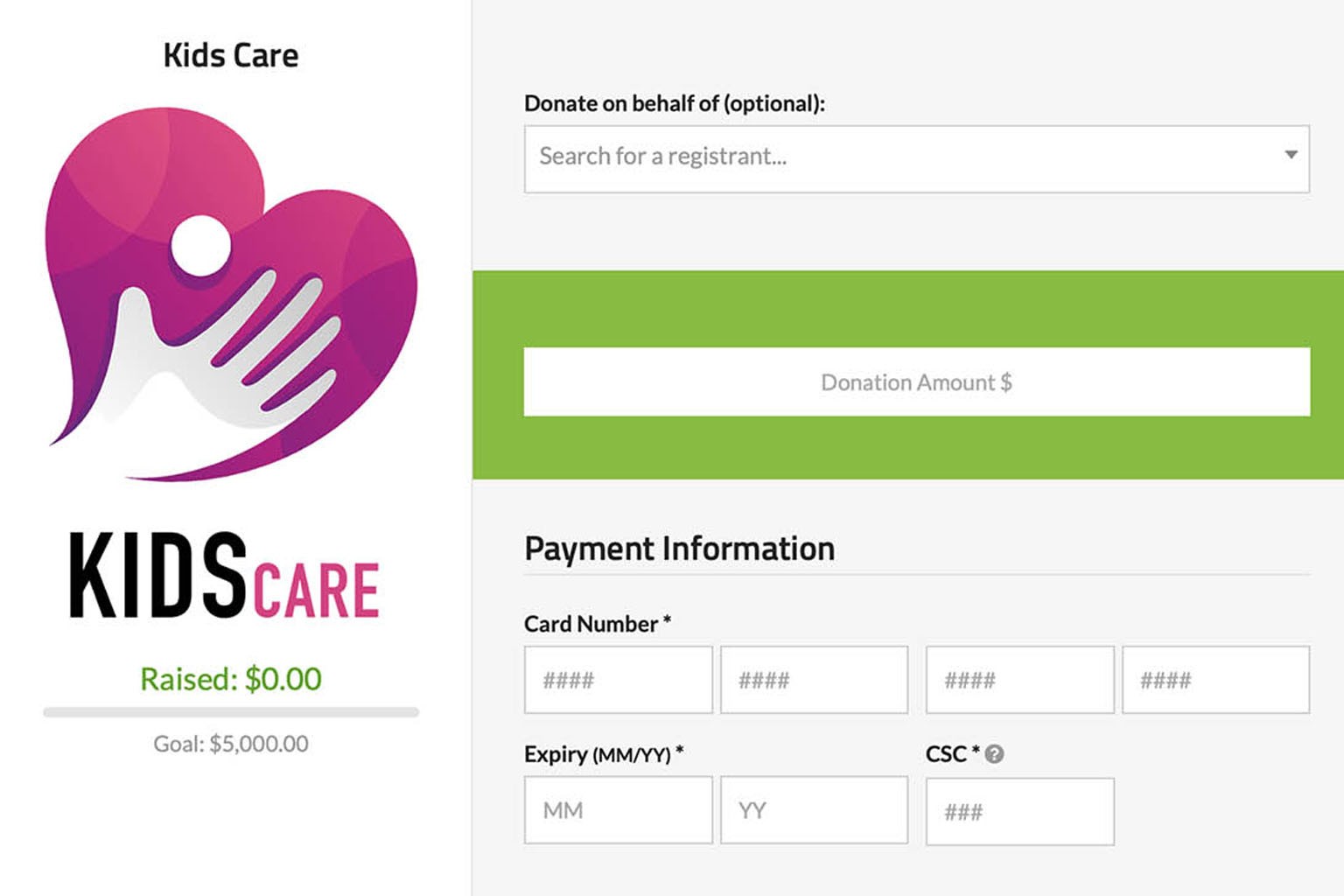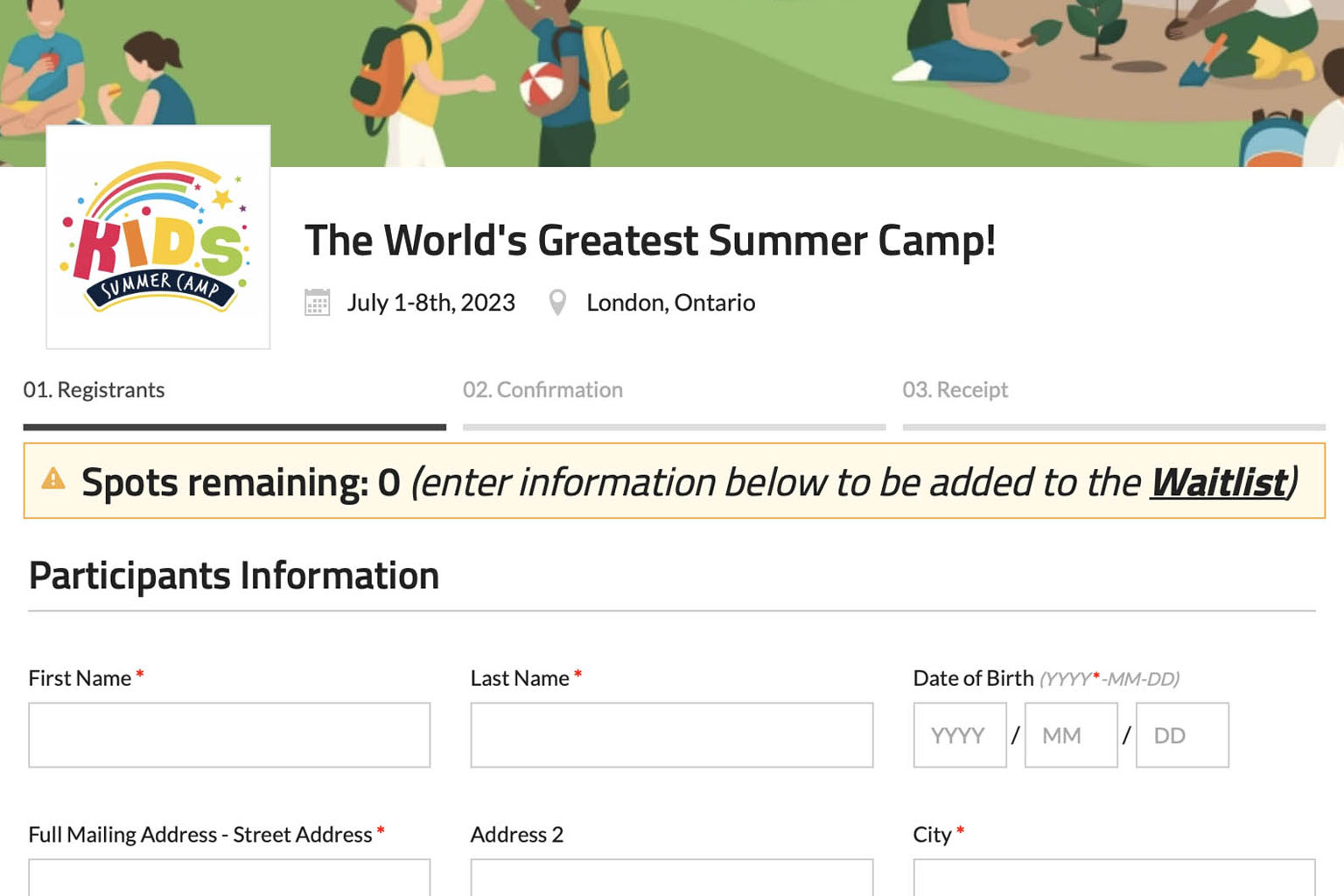 Forever expanding
We are committed to continual growth and improvement, constantly expanding our system's capabilities to meet evolving needs and stay at the forefront of innovation. Here's a sneak peek at some of the additional functionalities we're actively developing:
Criminal Record Checks
An upcoming addition will offer a seamless built-in Criminal Record check feature, providing users with a convenient and reliable method to conduct background checks. This forthcoming functionality is designed to ensure safety and compliance with ease.
Check-In App
With this future feature, you will be able to effortlessly validate registrants by simply scanning a QR code. This powerful tool will be invaluable for managing spectator tickets, controlling access to athlete and coach-only areas, and much more.
Txt Messaging
This functionality will provide you an efficient way to communicate with your registrants. Send quick messages directly to their mobile devices, ensuring instant and effective communication.
Get in touch with us and discover how we can assist your organization, club, or event today!
Contact Us