Deleting a registration page
If you want to delete a registration form, just follow these simple steps:
Go to either the My Events or My Members section of the site.
Click on the "Options" button next to the page you want to delete.
Click on the "Delete" button from that drop down.
To confirm the deletion of the page, click the big red "DELETE" button.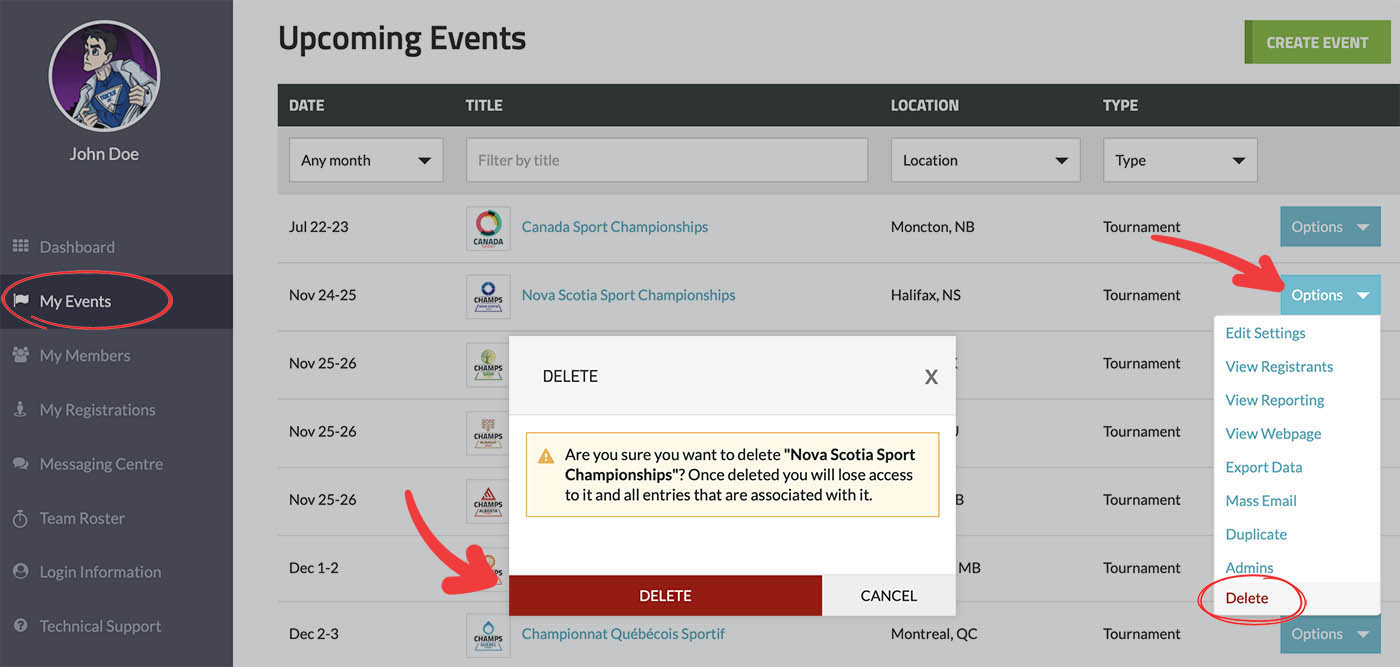 Last updated: May 28th, 2023