Funds available
Displays the overall amount of funds that can be withdrawn.
Bank details
Displays the destination for fund transfer.
"Transfer" button
Initiates withdrawal process to deposit funds into the account.
"Close" link
Allows cancellation or closure of the withdrawal pop-up.
"Settings" link
Provides the option to configure the system for automatic withdrawals into your bank account.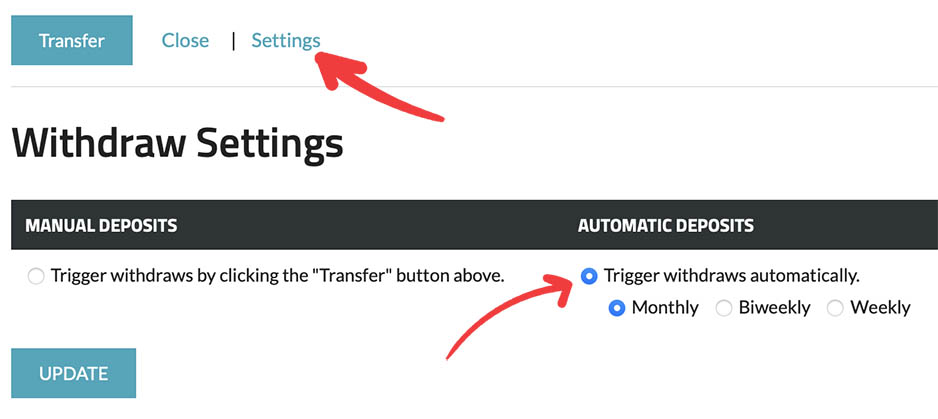 Withdraw History
Displays a history of withdrawals that have been triggered. Please note that you can click on the underlined data points to view a detailed breakdown of each withdrawal.