Duplicating a registration page
If you want to duplicate a page, just follow these simple steps:
Go to either the My Events or My Members section of the site.
Click on the "Options" button next to the page you want to duplicate.
Click on the "Duplicate" button from that drop down.
Enter the date of your new page and click the "DUPLICATE" button.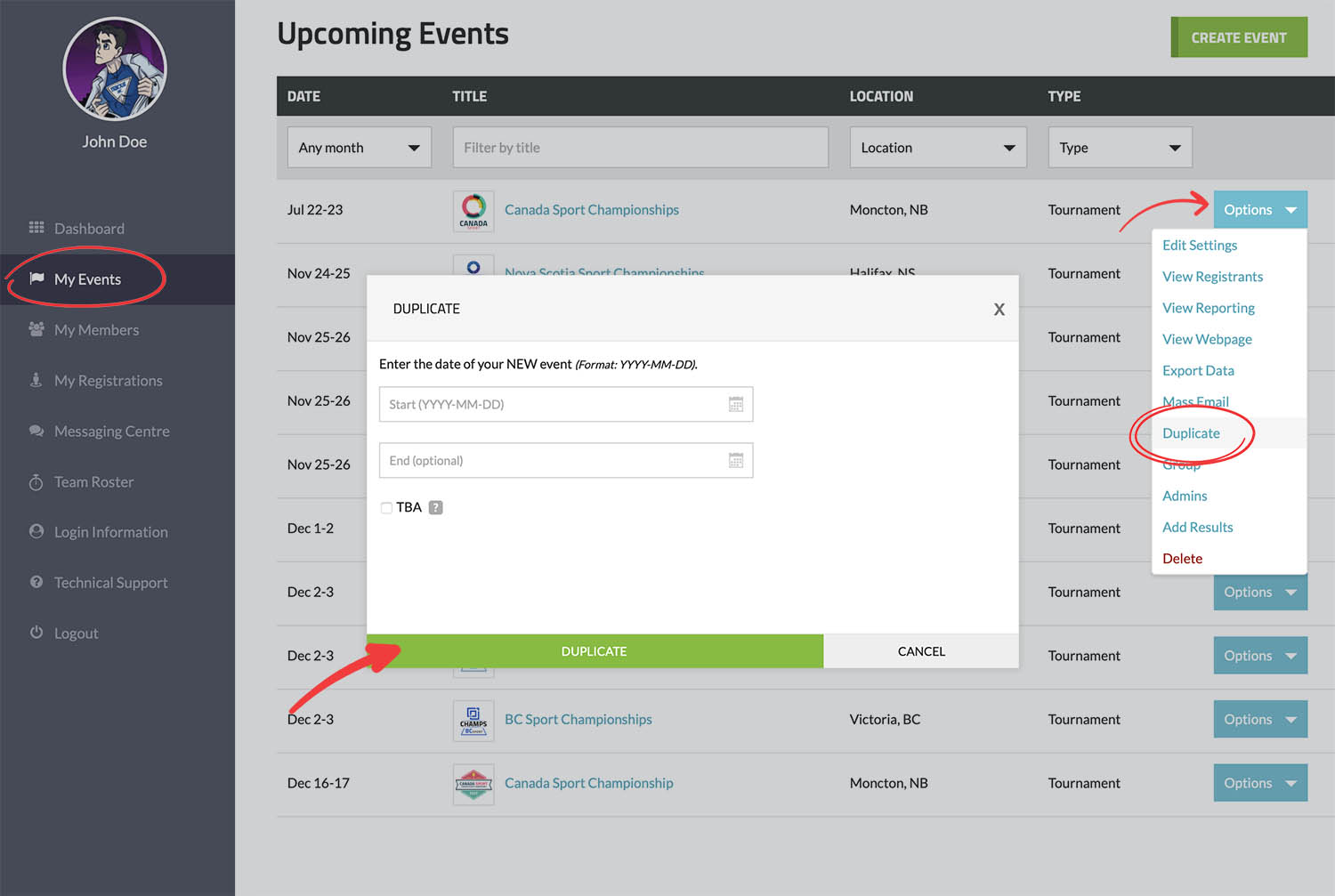 When you duplicate a page, all of your information is copied to a newly created page, which you can modify by adjusting the settings afterwards. It's important to note that while the duplication process retains all of your settings, it does not transfer registrant data to the new page.
Last updated: May 28th, 2023