Charity name
Description of the charity.
Additional charity settings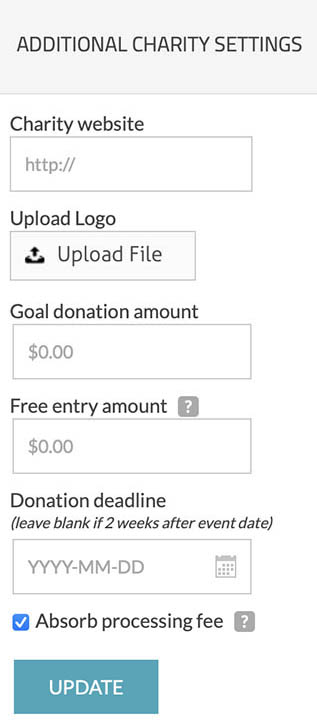 Within these settings you can set the following details:
Charity website: External website of charity.
Upload logo: Logo of charity.
Goal donation amount: Goal donation amount.
Free entry amount: If you wish to offer participants complimentary entry upon reaching a specific donation threshold.
Donation deadline: Deadline to donate.
Absorb processing fee: If you prefer to cover the processing fee yourself or pass it on to registrants, you can find more information about our processing fees here.
+ Add another charity
This link enables you to add multiple charities.